Sing-spiration service on October 15.
We're combining with other churches to have a special music service. Join us and be ready to sing and worship together.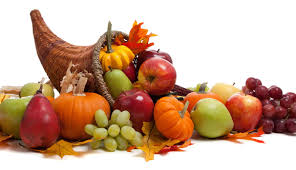 Celebrate the Harvest at Riverside on November 5 at 11am. A great meal will follow the service and everyone's welcome!
Our fall Festival will be Oct 29 from 3-5. Join us for games, a cake walk, prizes, and, of course, candy! Costumes are encouraged and enjoyed, but remember small children will be here, too.